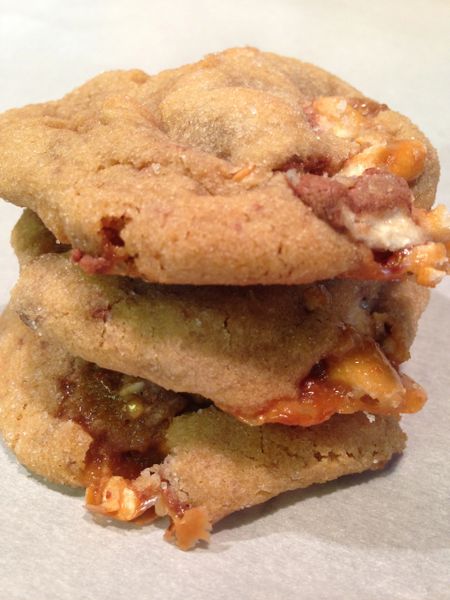 Get Snickered 3 Dozen
Get Snickered is packed with crushed Snicker's candy bar and crunchy peanut butter. You can taste the melted caramel, nougat and chocolate with the peanut butter. It's an amazingly delicious cookie!
Ingredients: Peanut butter. Snicker's, flour (Organic butter, unrefined sugar, eggs) butter, vanilla and baking soda.