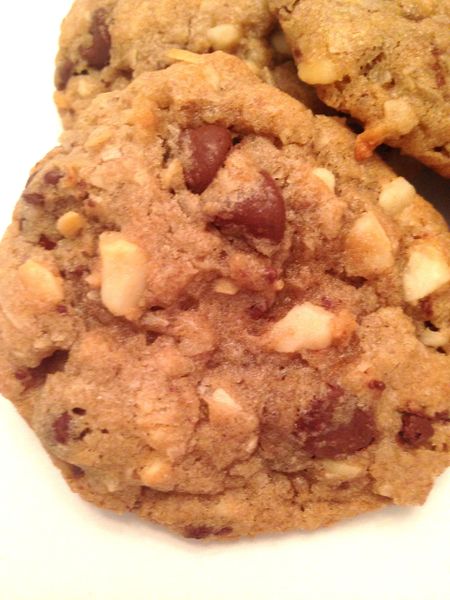 The Hawaiian 3 Dozen
Chocolate chips, macadamia nuts and coconut make this our tasty tropical cookie, The Hawaiian. I created this cookie because I personally love the combination of chocolate and coconut! The macadamia nuts add a nice subtle smooth crunch mixed with the chocolate chips and coconut. This cookie is a dense, chewy and moist cookie. The Hawaiian contains Macadamia nuts and Coconut.
Ingredients: Organic flour, chocolate chips, macadamia nuts, coconut, unrefined sugar, butter, organic eggs, vanilla, salt and baking soda.